Florida Locations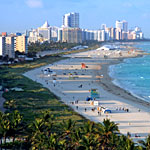 Fort Lauderdale
With its expansive and intricate canal system, Ft. Lauderdale is often referred to as the "Venice of America." Located in the southern region of Florida, Ft. Lauderdale is a culturally-diverse metropolitan city. Residents and tourists alike love the city for its performing arts and downtown museums, exciting nightlife and fabulous beaches.


Gainesville
While it's most famous for housing the University of Florida, Gainesville is also a culturally-rich city. Complementing the forested, semi-rural area are dozens of theatres and museums. There's a thriving independent music scene in the city as well. Gainesville also has a tight-knit and booming biking community, with many rigorous trails.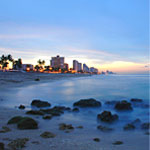 Jacksonville
Jacksonville is bordered by the beautiful Atlantic Ocean. It's also the largest city in Florida, which means there's always plenty to do. Jacksonville boasts a number of film and music festivals, including the Jacksonville Jazz Festival, which is held every April and is the second-largest jazz festival in the country. There are also wonderful museums and art venues.



Melbourne
Melbourne's year-round warm weather and proximity to beaches truly make it a crowd-pleasing destination. Located on the east coast of Florida, Melbourne is a hub of art and culture lovers. The city hosts huge affairs for local artists to display their talents, such as the annual Melbourne Independent Filmmakers' Festival and the Melbourne Arts Festival.



Miami
Miami is the place to play in Florida! It's got an incredible nightlife, and is a hot spot for music and dancing. Miami hosts the annual Winter Music Conference, the largest dance/music event in the world. All you sports fans will be right at home here! Miami is home to four major sports teams—Dolphins, Panthers, Heat and Marlins. With its impressive downtown skyline, excellent restaurants and cultural sights, this well-rounded city is sure to please any traveler's taste.

Orlando
Orlando hosts a slew of famous tourist attractions, such as Walt Disney World Resort, Universal Orlando Resort and SeaWorld Orlando, where you're free to feel like a kid again. The whole family is guaranteed a good time visiting places like the Magic Kingdom, Disney-MGM Studios and Downtown Disney. Orlando is also rapidly developing its downtown area to include many high-rise business buildings, fabulous restaurants and nightlife venues.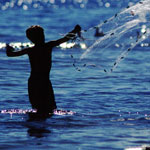 Tampa
From horseracing to theatrical performances, from theme parks to art galleries and museums, you'll never be short on things to see and experience in Tampa. This active city promises a variety of cultural events and entertainment. Be sure to catch Ybor City, a hip, historic district of downtown Tampa, rich with restaurants, bars, nightclubs and entertainment spots.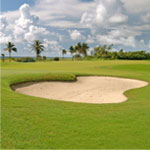 West Palm Beach
Palm-lined streets, beautiful ocean views and charming neighborhoods—West Palm Beach is a true paradise. West Palm Beach offers serious spenders a variety of quaint shopping districts. The city also possesses some of the most exquisite beaches in the country.